Our new addition
Posted by Emma Maddocks on
You may have noticed long lead times and at times, slow responses to your emails. We tried to make it as clear as possible that we were expecting a new arrival and massively appreciate your patience during times like these! I'm so thankful for my patient, loyal customers who understand what it means to run a small business. There's no staff members or office here, I drop the boys off at school, come home and make your orders in between looking after our new addition, Aria Joy! 
Aria arrived on the 22nd of August, slap bang in the middle of the school holidays. She was born by caesarean section and in typical self-employed style, I was back making orders after a few days! 
It's been a difficult couple of months but I can finally see the light. Lead times are now reduced from 2-3 weeks so approximately 5 working days and we are working tirelessly to get preppier for Christmas.
Speaking of Christmas and new babies, I've added a few of my favourite new baby gifts, some of which I've been lucky to receive already! All of these are perfect for a baby's first Christmas. 
by Elm Tree Studio
This linen cushion is absolutely beautiful. Available in a section of colours all suitable for a modern babies nursery and can be personalised with a name or word. 
By Penny Lindop Designs
Llamas are bang on trend at the moment and will fit perfectly with a trendy boho nursery. Beautifully hand crafted by Penny and her team, this llama print will be treasured.
By Meminio
When I saw these memory cases by Meminio I was blown away and knew I had to get one! Perfect for storing all your new baby items and memories and is big enough to store all your first photos, first curls, coming home outfit and other treasured memories.
By EKA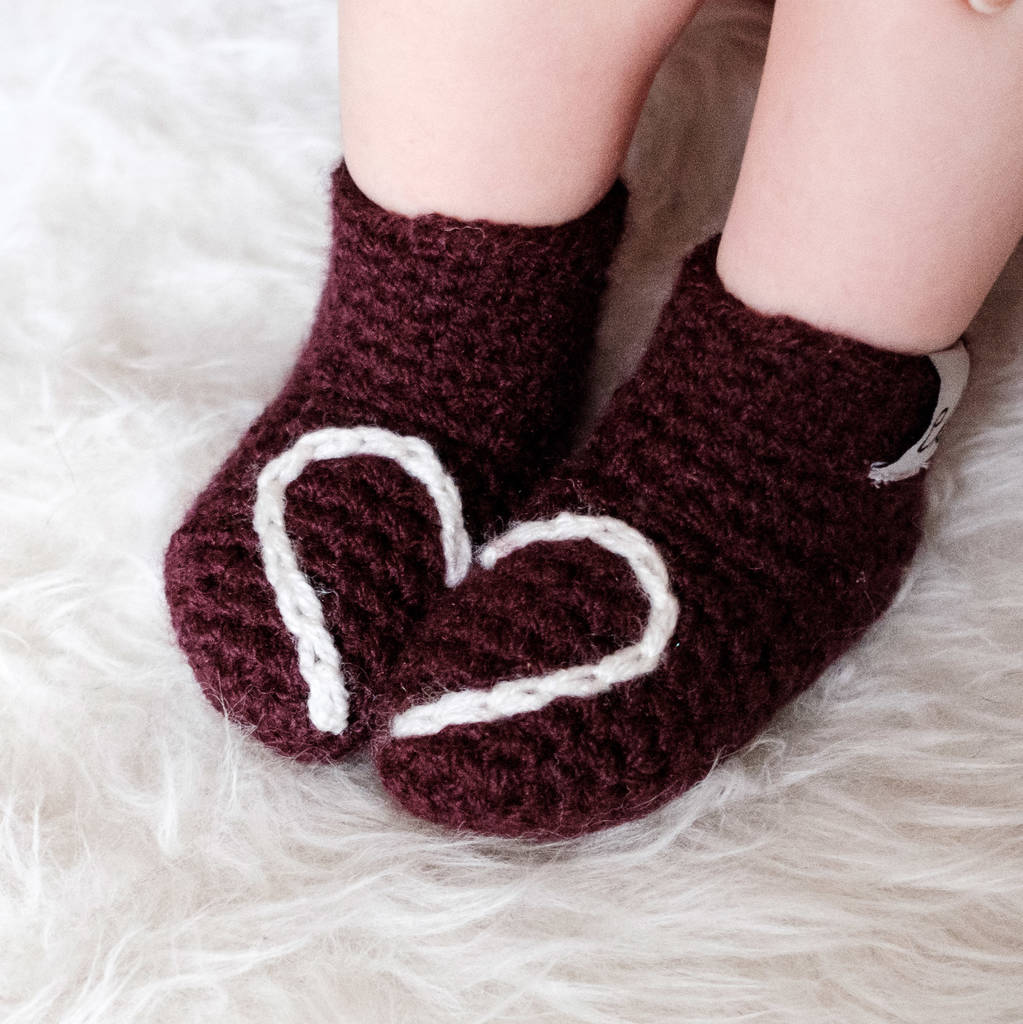 These booties are possibly the cutest thing I've ever seen. Gilly at EKA is so talented and creates the loveliest things! I was luck enough to be gifted some of her new collection for Aria, and also own a pair of slippers myself which are perfect for cold winter nights.
by Thispaperbook
These personalised musical eggs are gorgeous. Engraved with a name and a date they are perfect for gift giving. I have bought one for Aria (or me?!) for her 1st Christmas and the sound it makes is gorgeous!
By Heres To Us
Our wooden milestone cards make a perfect new baby gift. Great for snapping those all important milestones!
With so many of my friends expecting, do you have any new baby gift ideas to share?