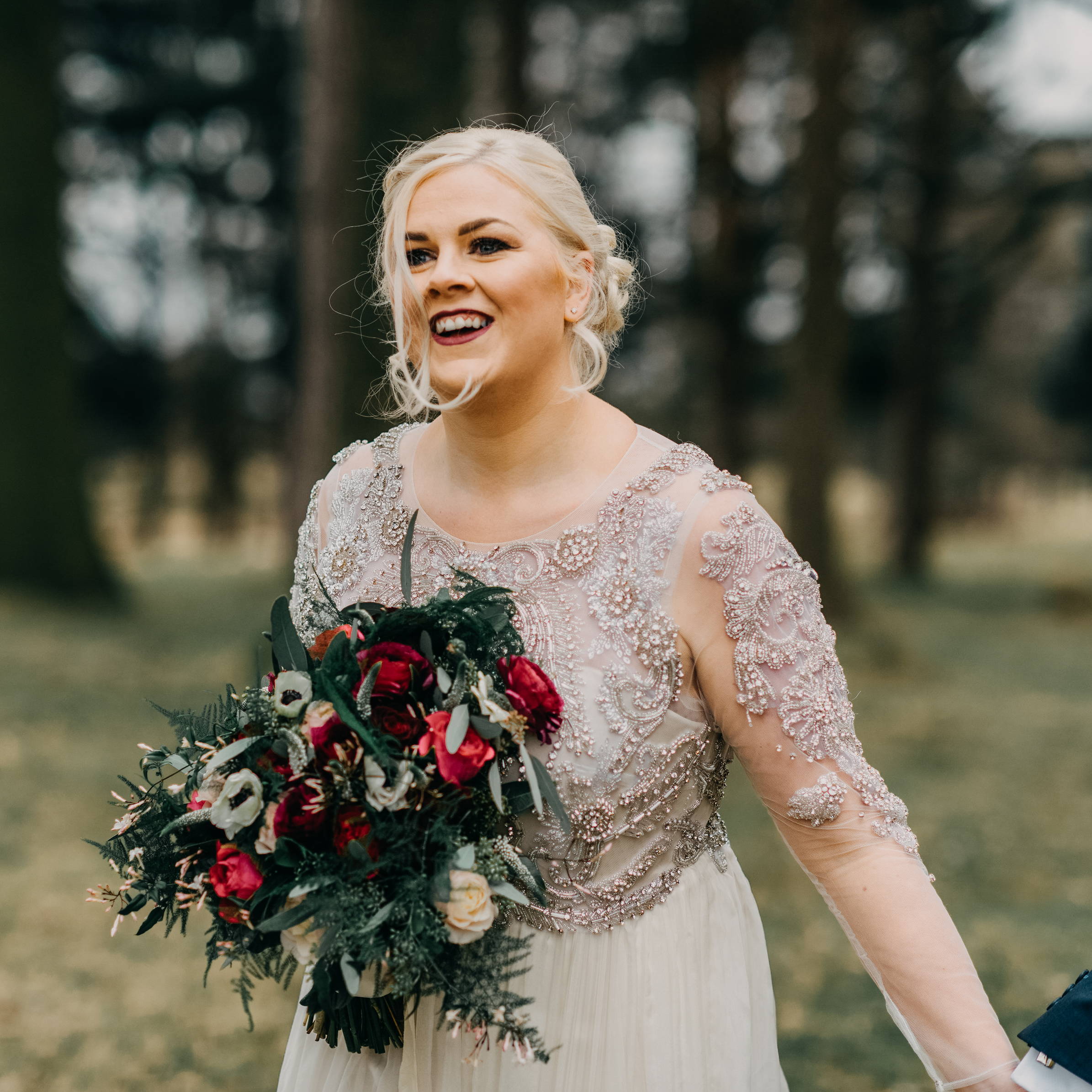 Hey there!
I'm Emma and the founder of Here's To Us! Here's To Us was born through a passion for weddings and events, after having super fun designing my own day back in 2013!
The company initially started during my final year of university and whilst I was working full time at a not-so-fun job in manufacturing. I was also pregnant, and with that came a wish to escape the 9-5 and be at home with my son. I spent every free minute designing, printing, uploading until the day came that I decided to quit the rat race and go full time with my passion.
The business began at my kitchen table, designing wedding stationery and printing cards on a £20 printer but soon expanded to include a vinyl cutter, then a laser cutter, then another... Soon the business because too much for one person and my husband, Chris came on board.
Nowadays you will find us working together around our 3 children and dog-like cat, Jess. I still spend my days dreaming up new products and ideas, as well as take care of marketing, accounting and admin; whilst Chris carefully makes and packages your order, and is on hand to answer any enquiries you may have.
We pride ourselves on the fact everything is still designed and made in house.
OUR PRODUCT RANGE
At Here's To Us we specialise in laser cut products including, but not limited to:
Personalised Cake Toppers
Wooden Place Names
AcrylicPlace Names
Custom Table Numbers
Backdrop Signs
Cocktail Stirrers
& Much, much more!
WHERE TO FIND US

Our full range of items can be found here on our online store, as well as NOTHONTHEHIGHSTREET and Etsy.
Some of our items are also available for sale in small boutique shops around the world.
We welcome requests for bespoke pieces, and are happy to work with you to create your own unique item - see our 'bespoke' page for more details.
KEEP IN TOUCH
We love hearing your stories and seeing our products in use. If you have a photo or special story, we would love to know about it.
Keep us in the loop by tagging us in your posts with the hashtag @herestous - you even may feature in our feed or be
in with the chance of winning a £20 voucher to spend with us!
Not on instagram? Email us at hello@heres-to-us.com
All work Copyright © Here's To Us 2019
LASER CUT PLACE NAMES, CAKE TOPPERS, BACKDROP SIGNS & MUCH MORE BY HERE'S TO US